Essaouira Kite Paradise, your Kitesurf & Surf School in Morocco. Our mission is to share our love for kitesurfing & surfing with as many people as possible, whatever your level is!
200M FROM THE BEACH SPOT
Essaouira Kite Paradise is a kitesurfing & surfing school located in Essaouira's bay, 30 seconds walking from the beach and the main lesson spot. For you comfort, there are for your use warm shower, toilet facilities and clean changing room.
After a ride session, you can chill out in the sofa or hamac and enjoy the peaceful atmosphere of our center, which is right in the middle of a gorgeous garden decorated with tropical plants of the country. We share kitesurfing and surfing stories, mint tea, snacks, tajines and BBQ. Essaouira Kite Paradise school is a user-friendly area!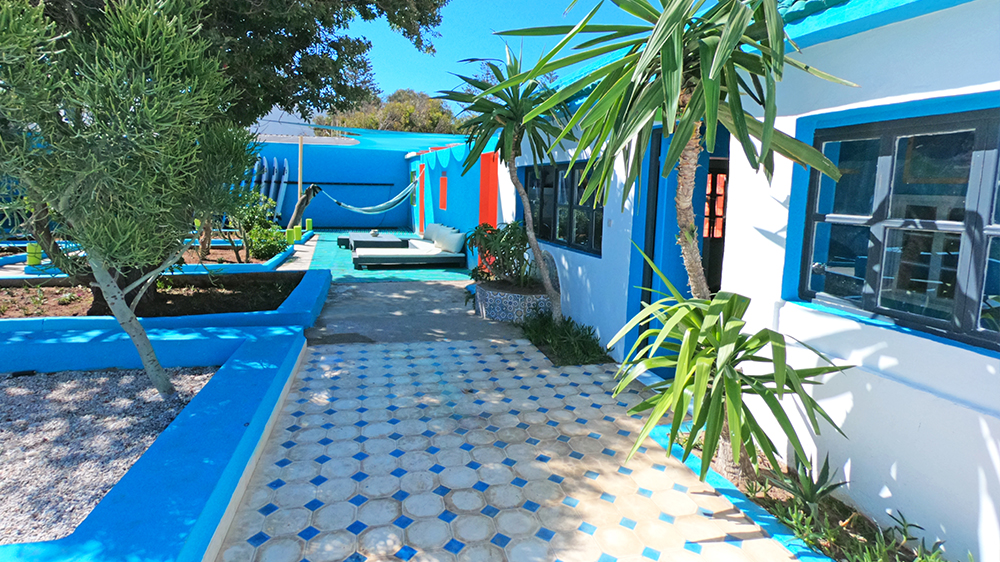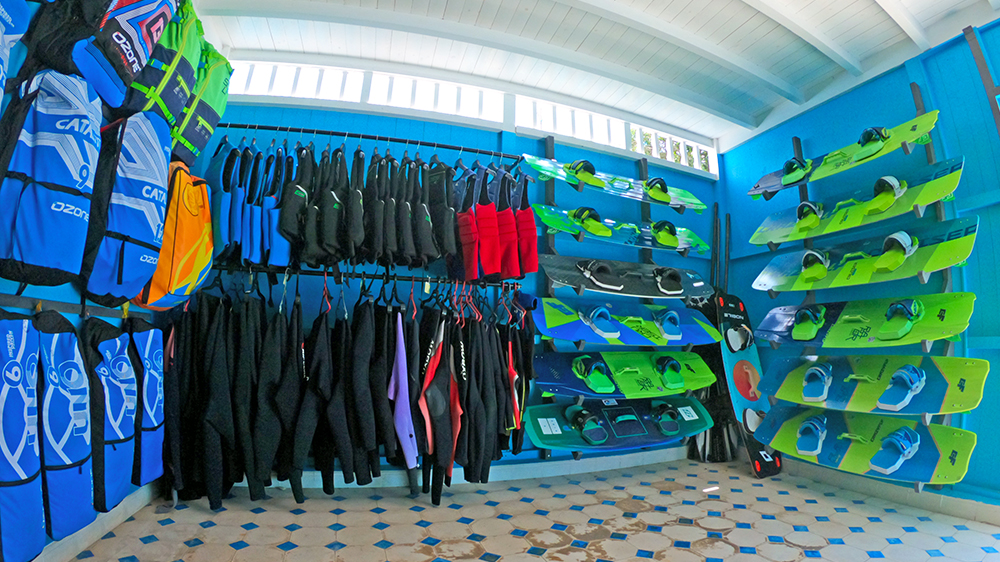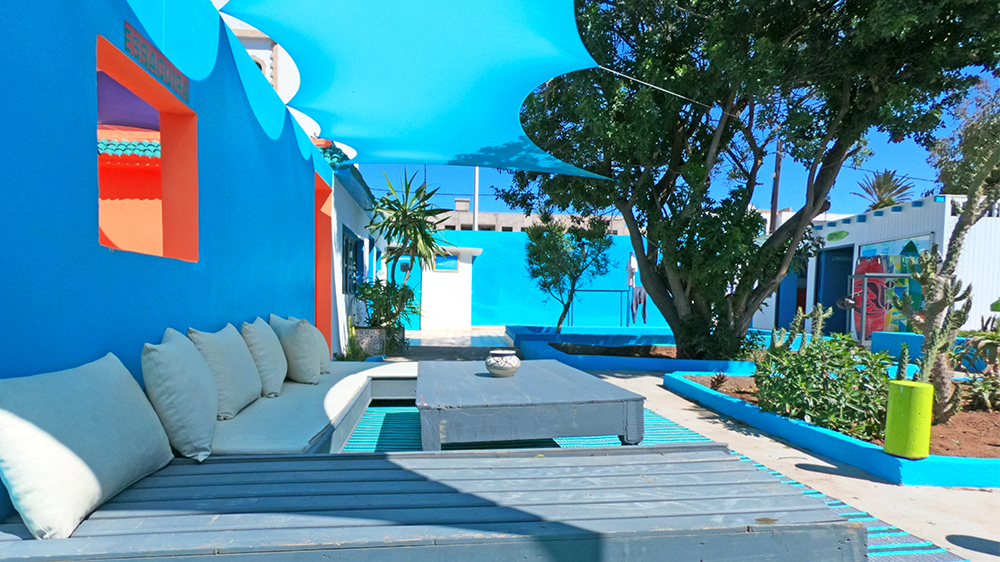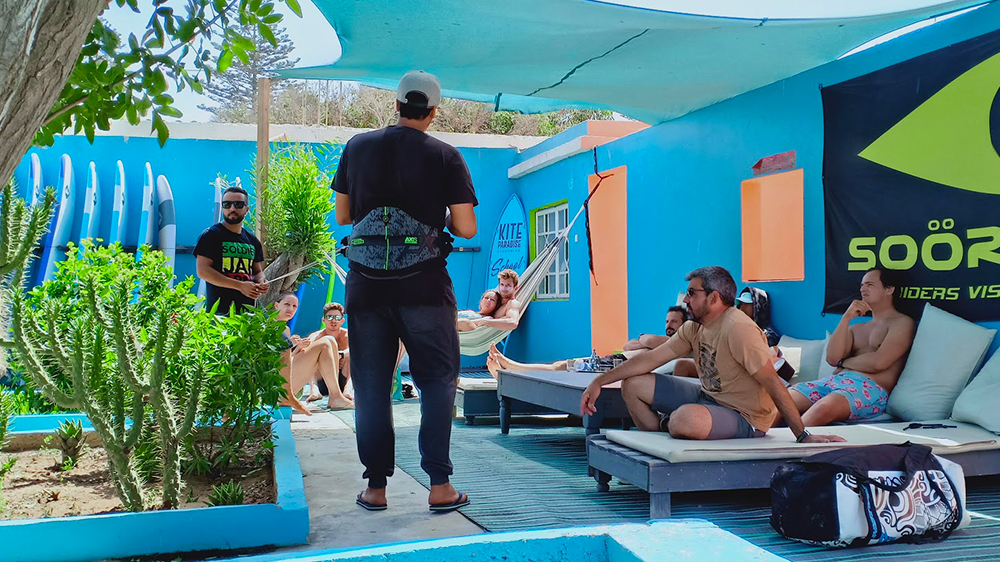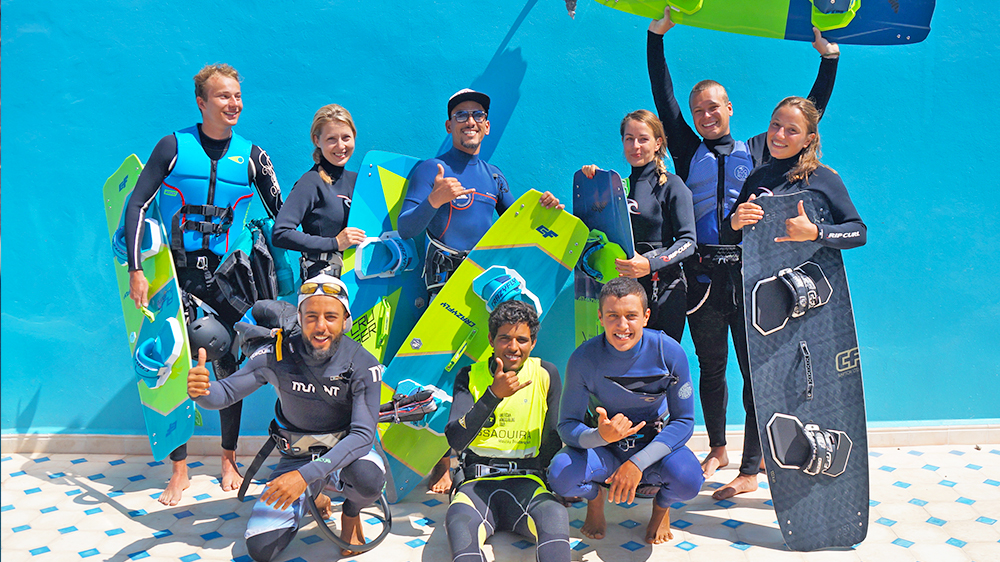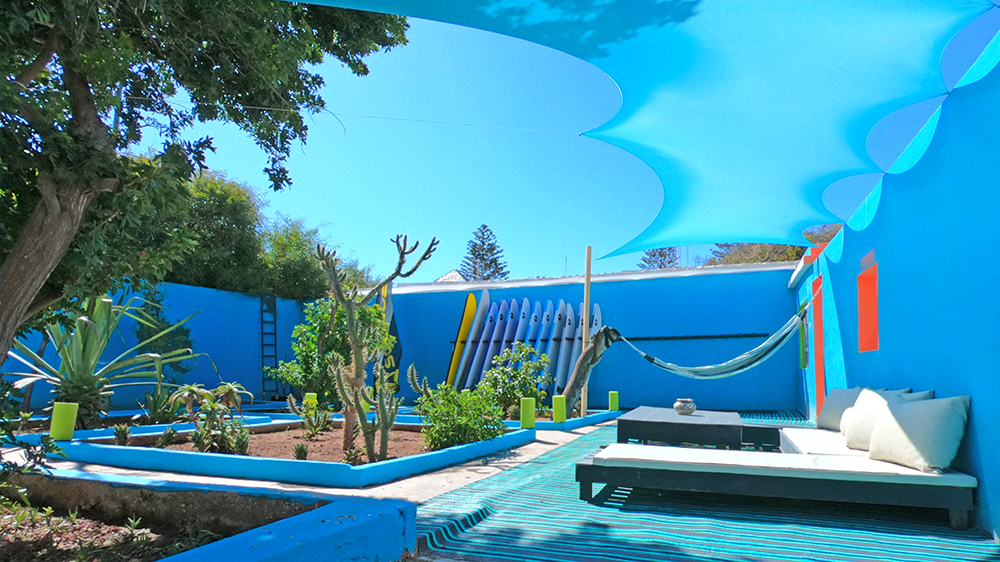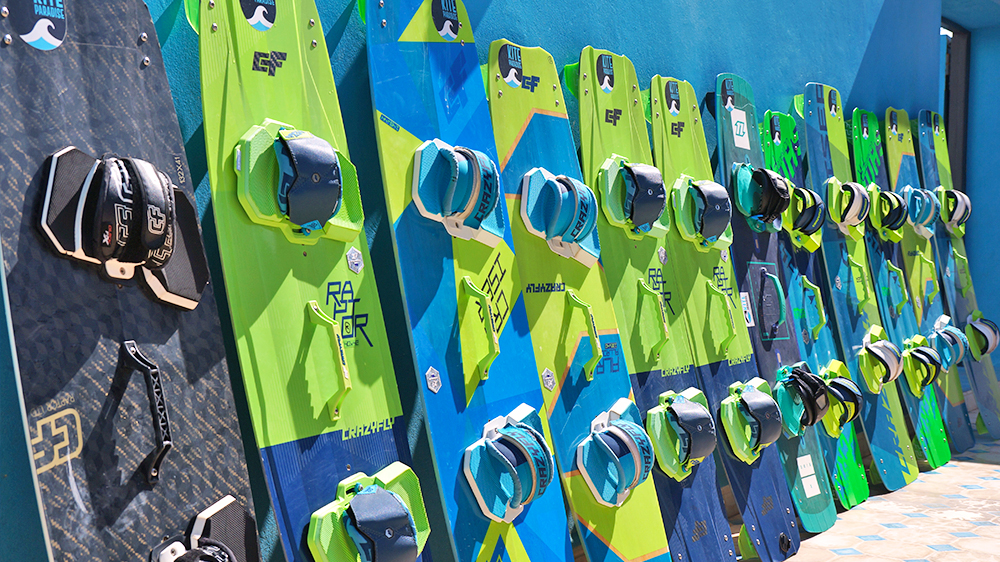 Essaouira : kitesurf & surf spot
Essaouira is a 3 kms sandy beach bay. On the wild side, it is the starting point for horses, camels and quads riding. On the other side, this is the entrance of the old city, called Medina, and of the fishing harbour.
Spot's characteristics : a side shore wind blowing throughout the year, and the islands of Mogador at 1km off the coast. Thes islands filter the swell and let beautiful waves pass. The spot is very safe without rip currents and rocks. It's a sage place for kitesurfing and surfing.
Essaouira bay is wavy in winter, ideal for surfer lovers and to practice strapless tricks! The rest of the year, the water is calm and the waves are pretty small and soft.  Kitesurfing and surfing is accessible to all levels, from beginner to advanced.
Essaouira Kite Paradise is affiliated IKO school, International Kiteboarding Organization. Learn kitesurf with the Kiteboarding IKO program to ensure the highest level of teaching with standards recognised and applied throughout the world. Get your riding level certified by an IKO Instructor and access your Vcard, after a 15h course with our school. This official kiteboarding certification is recognized by the IKO Community in more than 60 countries
welcome!
Marie will open Essaouira Kite Paradise center's doors and welcome you warmly. She will provide you the best advice on finding the kitesurfing and surfing lessons you are looking for, depending on your level and your expectations.
Taher, your instructor, is more than happy to share everything he knows about the sport and his home town's secrets with you. Native of Essaouira, he knows the bay and the surroundings spots like the back of his hand. He really knows the local conditions and he can use his local knowledge to ensure your progression and enjoyment.
Taher has over 10 years of teaching experience and has taught kitesurfing, windsurfing and surfing lessons in Essaouira, Dakhla, Tanger, Agadir, Egypt, and the Canary Islands. Taher has been Morocco's windsurf champion in 2007 and has participated in international races. With his warm persona, his attention to detail, and a positive affirmation approach, you are sure to progress quickly from beginner to intermediate. If you want to achieve an advanced level, he will be delighted to teach you all the most stunning tricks.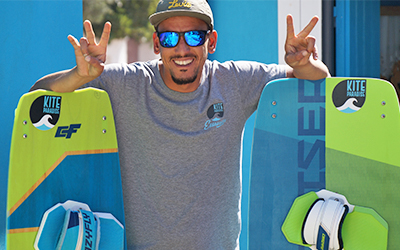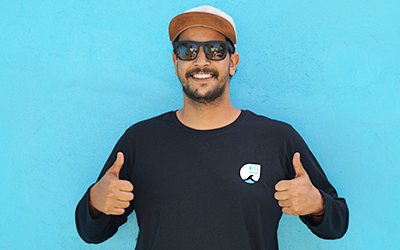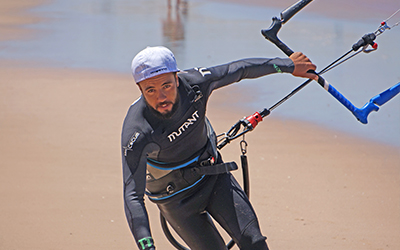 certificated instructors
Essaouira Kite Paradise has hand-picked some of the finest instructors to head up our team. Each instructor is qualified and shares the same methodology and passion for kitesurfing and surfing. The team's mission is to get you up on your board and riding in no time, with many laughs and a smile on your face. We will be happy to share a tajine or a traditional BBQ with you, and will do our best to ensure you'll have a fantastic time on the board and a memorable time in Essaouira.
Send us a message, we reply within 24 hours.
Copyright © 2020 Essaouira Kite Paradise