holiday packages
kite & surf
Kitesurf & Surf Holidays at essaouira
If you are looking for a Kitesurf or Surf Courses, consider Essaouira like a perfect spot for your holidays! Essaouira is 3 hour's direct flight away from Europe. You will enjoy a year-round pleasant and sunny climate, and an exotic culture rich in tradition. The large sandy beach of the Bay and the daily wind are the best advantages of the spot.
Beginner or advanced rider, you will progress at your own pace during your course. Even if you are travelling or your own or with friends, you will join lessons for your level. Our profressionnal team will guide your progression to achieve your goals during your stay. Start from zero to ride like a hero in no time!
To ensure you a comfy accommodation and stay, Essaouira Kite Paradise has selected 2 hotels in the city and offers you preferential rates.
You will have the choice between a traditional Riad in the hearth of the Medina – to experiment the immersion into the local life – or a standing Hotel – to enjoy sea front view.
You can also book airport transfer or activites to enjoy your holidays in Essaouira! We will be happy to give you good tips and great recommendations to take advantage of the best to do in Essaouira.
frequently asked questions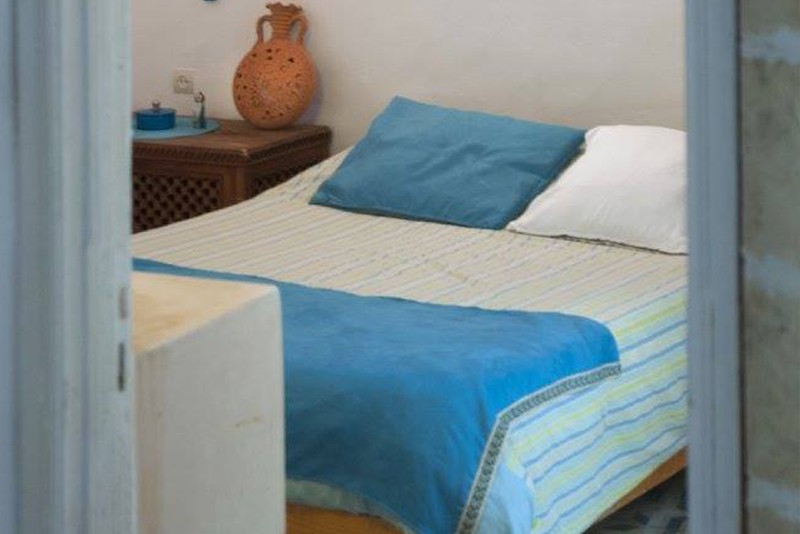 Private bedrooms and bathrooms. Moroccan complet breakfast included. The common spaces are warm and convivial places. The traditional Riad is located in the hearth of the old town, in a quiet street. 10 minutes a walk along the beach from Kite Paradise School.
Enjoy the charming Medina of Essaouira, and live the local life. You will have a direct acces to the restaurants, bars and coffee shop, shops, souks live music and nightlife.
Single
38€ Kite Paradise's rate, instead of 45€ public price
Double Standard
Sea view Suite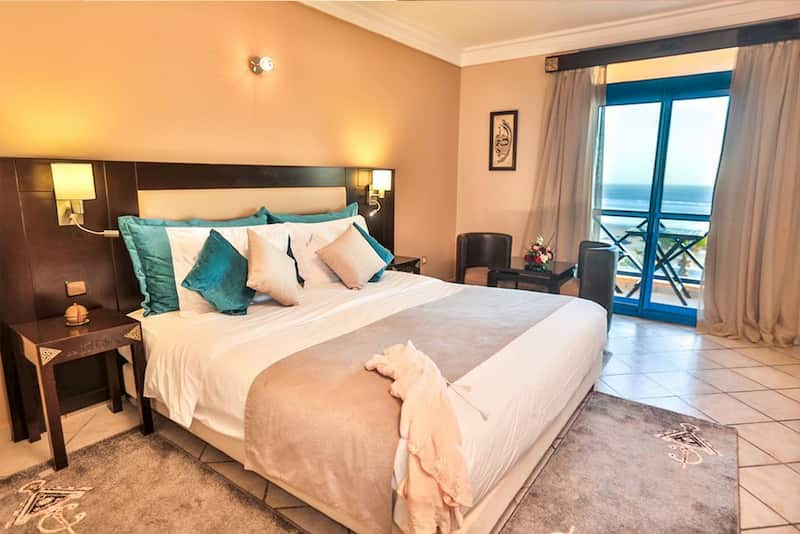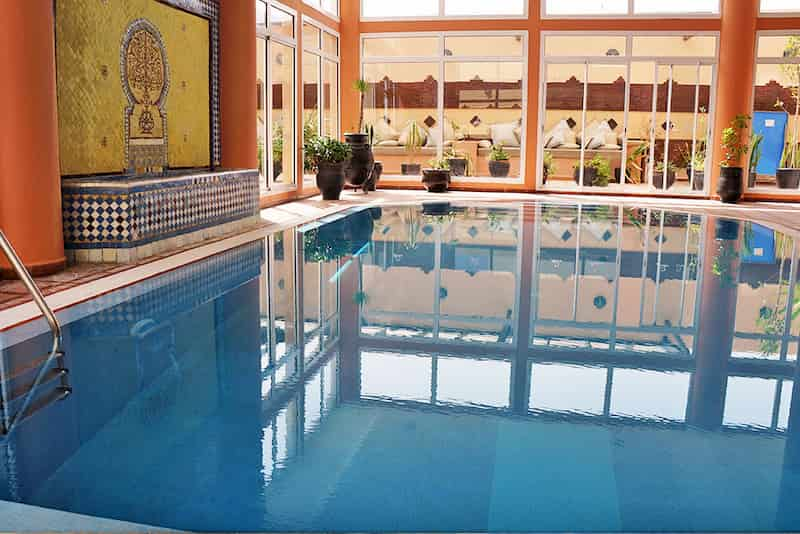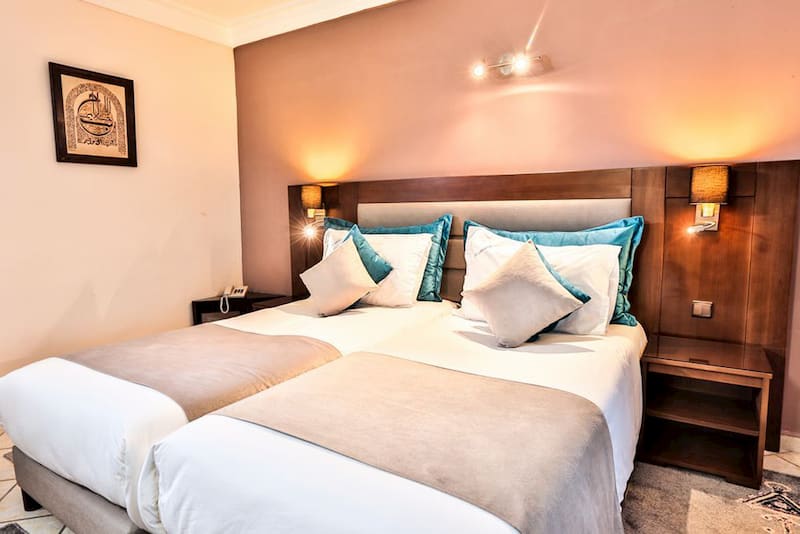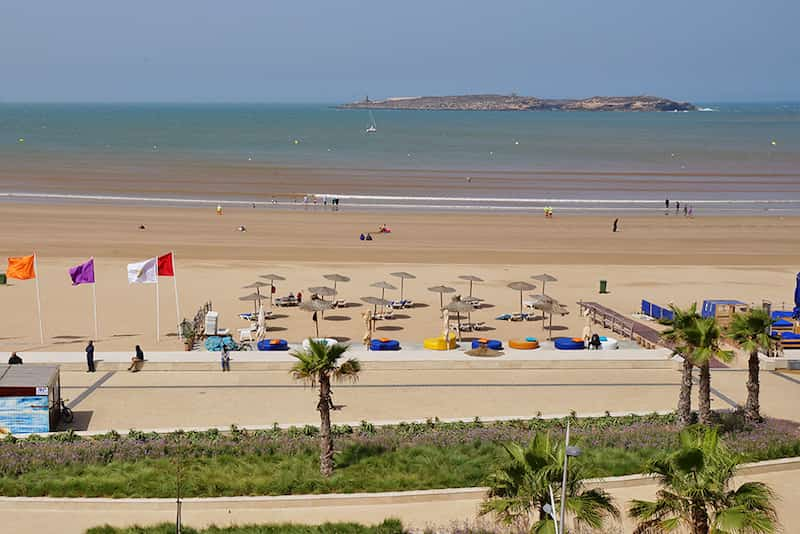 Comfy and spacious rooms with private bathroom. Continental and Moroccan complet breakfast. The Hotel's restaurant also offer delicious lunch and dinner that you can extra book.
The Hotel is located half way from the school and the Medina entrance. With a sea front location, you will be start your day directly on the beach. You will have access to the private beach, the indoor swimming pool, the roof top, and the hammam. High standard accommodation!
Single
45€ Kite Paradise's rate, instead of 60€ public price
Double
Triple
Family