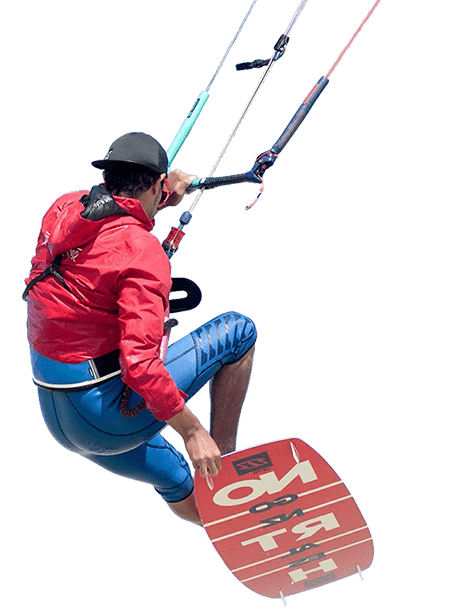 kitesurf school at essaouira
why learning kitesurf with us?
Our Kitesurf school is affiliated to IKO – the International Kiteboarding Organization – guaranteeing the best way to progress and to learn kitesurf in a safe way. With us, you will be certified and your kite level will be recognized all around the world with the best reference in the kite world.
Essaouira is a perfect kitesurfing spot to ride throughout the year. The side wind is reputed to blow almost every day. Reach the spot for Kitesurfing courses at Essaouira!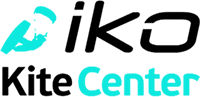 kitesurf courses at essaouira
kite lessons for all skills level
We'll teach you everything from scratch. Although kitesurfing can seem daunting at first, with expert guidance you can progress much more quickly than you might think. By the end of the kite course you'll know how to fly a power kite and have the skills and confidence you need to get up on your board and ride.
If you already have Kitesurfing skills, and you want to smooth out your transitions, learn to ride unhooked or master your first jumps, join advanced Kite level lessons. If that's what you want, then this is the course you need.
Read more about our progression method to know what you can learn during your Kitesurfing course in Essaouira.
your question about kitesurf courses
kiteboarding lesson prices
€ Prices
| | | | | | | |
| --- | --- | --- | --- | --- | --- | --- |
| PRIX € | 3H | 6H | 9H | 12H | 15H | +3H |
| Groupe | 90 | 180 | 260 | 340 | 410 | + 70 |
| Semi-Privé | 120 | 230 | 330 | 430 | 520 | + 90 |
| Privé | 150 | 290 | 420 | 540 | 650 | + 110 |
DHS Prices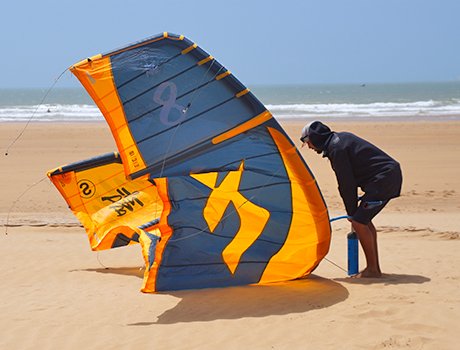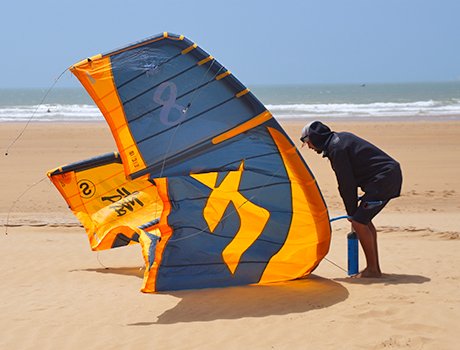 kitesurf coursesprogramme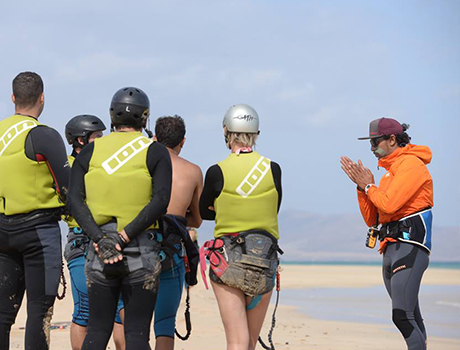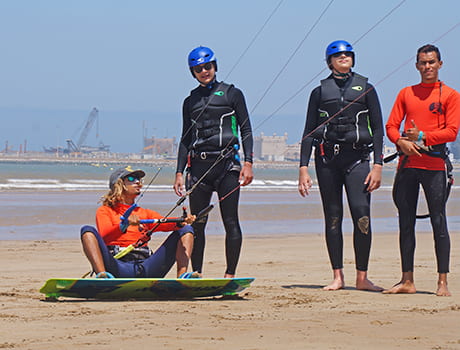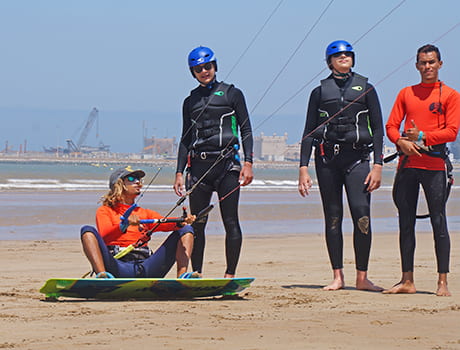 kitesurf semi-private lesson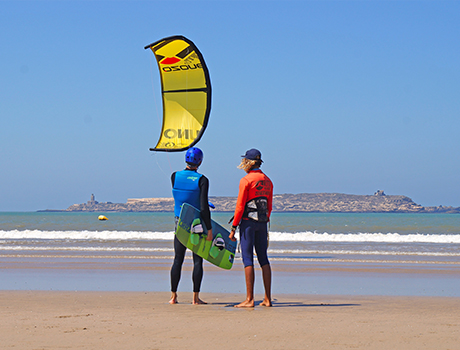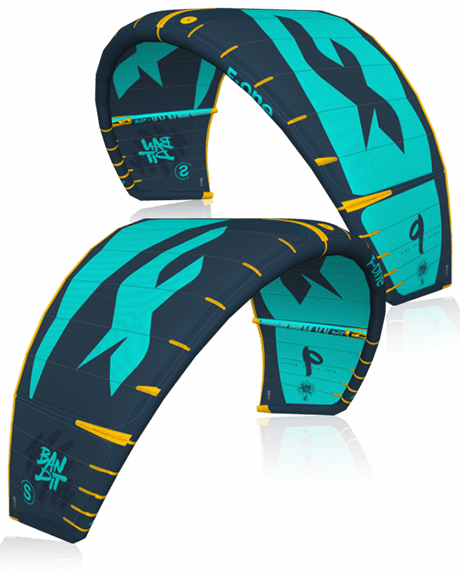 kitesurf gear at essaouira
Kitesurf equipment rental
Rent kitesurf material in Essaouira. Why pay the airline fees for sports equipment? If you do not want to deal with the cost and hassle of bringing all your own kite equipment, then it is easy to rent through us. You will be able to test, fell and see the excellence of the New F-ONE Bandit's 2022.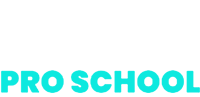 kite gear storage in essaouira
If you bring your own kiteboarding equipment during your stay in Essaouira, you can leave it on the spot. Our school offers kitesurf material storage. You will have access to lockers, changing room and showers. And you can clean and dry your equipment after each kite session.
your question about kitesurf equipment rental
Kiteboarding gear rental prices
€ Prices
| | | | | | | |
| --- | --- | --- | --- | --- | --- | --- |
| PRIX € | x 1/2D | x1D | x2D | x3D | x5D | x7D |
| Complet | 45 | 80 | 150 | 210 | 330 | 420 |
| Kite | 30 | 50 | 100 | 150 | 250 | 350 |
| Board | 20 | 30 | 60 | 80 | 120 | 160 |
1/2D :
3H navigation,
3H Supervised Navigation :
rental gear prices + 20€
DHS Prices